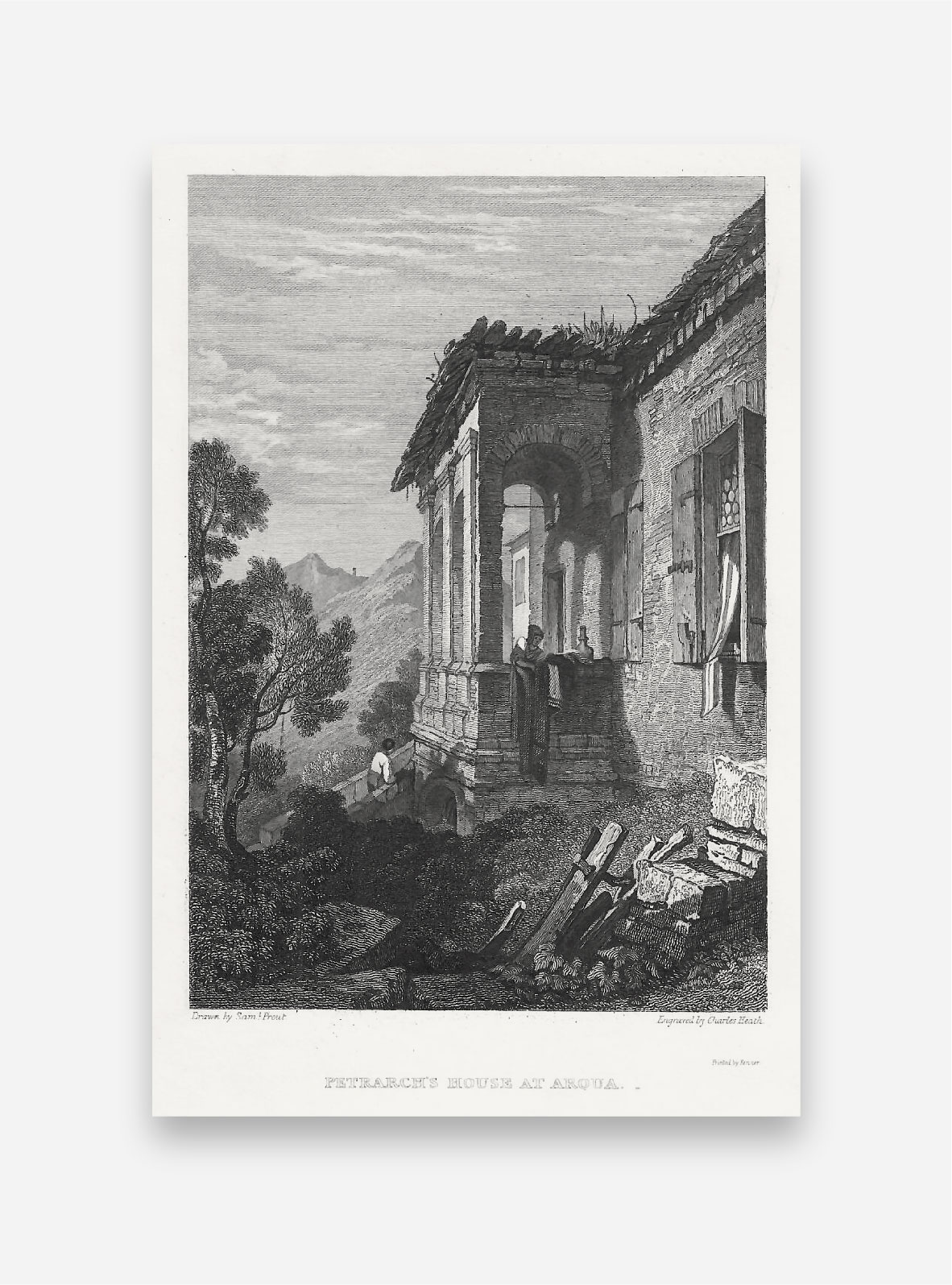 Petrarch's House (101 x 68 cm)
Our large scale reprint of a 19th century engraving showing the garden front of Petrarch's House in Arqua, Italy. After the watercolour by Samuel Prout, who in the first half of the 19th century roamed the Continent and became unequaled in the art of capturing the historic architecture not in its grandeur, but decaying, picturesque and romantic.
Francesco Petrarch, poet, born in 1304, is remembered as an early humanist and a pioneer for the ideas of the Renaissance.
Framed size: H. 101.5 cm x W. 68.5 cm
Fine Art Print with museum quality framing (oak, maple, walnut and denim black).