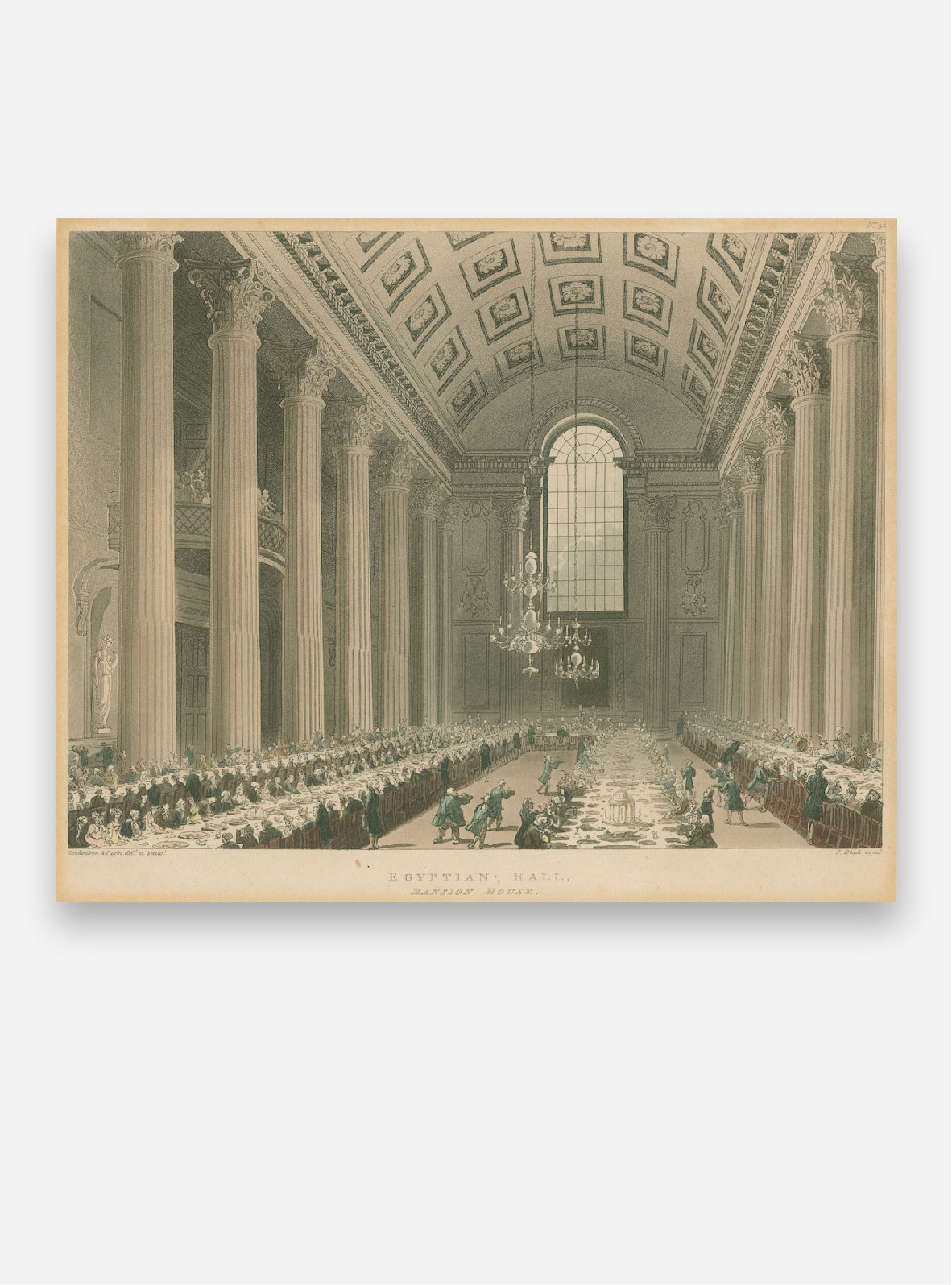 Mansion House – London (100 x 122 cm)
Our large scale fine art reprint of a scene set in the 'Egyptian Hall' of Mansion House, London's Lord Mayor's residence. This hand coloured print is part of "The Microcosm of London", a book in three volumes published over the years of 1808-1810 by Rudolph Ackermann. The work intended to praise London life would become known as one of the most beautiful books of the century. The secret of the arresting illustrations is that Ackermann combined the skills of different artists. French born draughtsman Auguste Charles Pugin's representation of architecture was on the highest level. To create animation however, Ackermann employed the caricaturist Thomas Rowlandson who filled the spaces with a joyful crowd that contrasts with the solemnity of Georgian architecture. The plates were created by the technique of aquatinting. Once the image was fixed, every print received a hand colouring which makes each single copy unique in colour.
Framed size: H. 100.5 cm x W. 122.5 cm
Fine Art Print with museum quality framing (oak, maple, walnut and denim black).