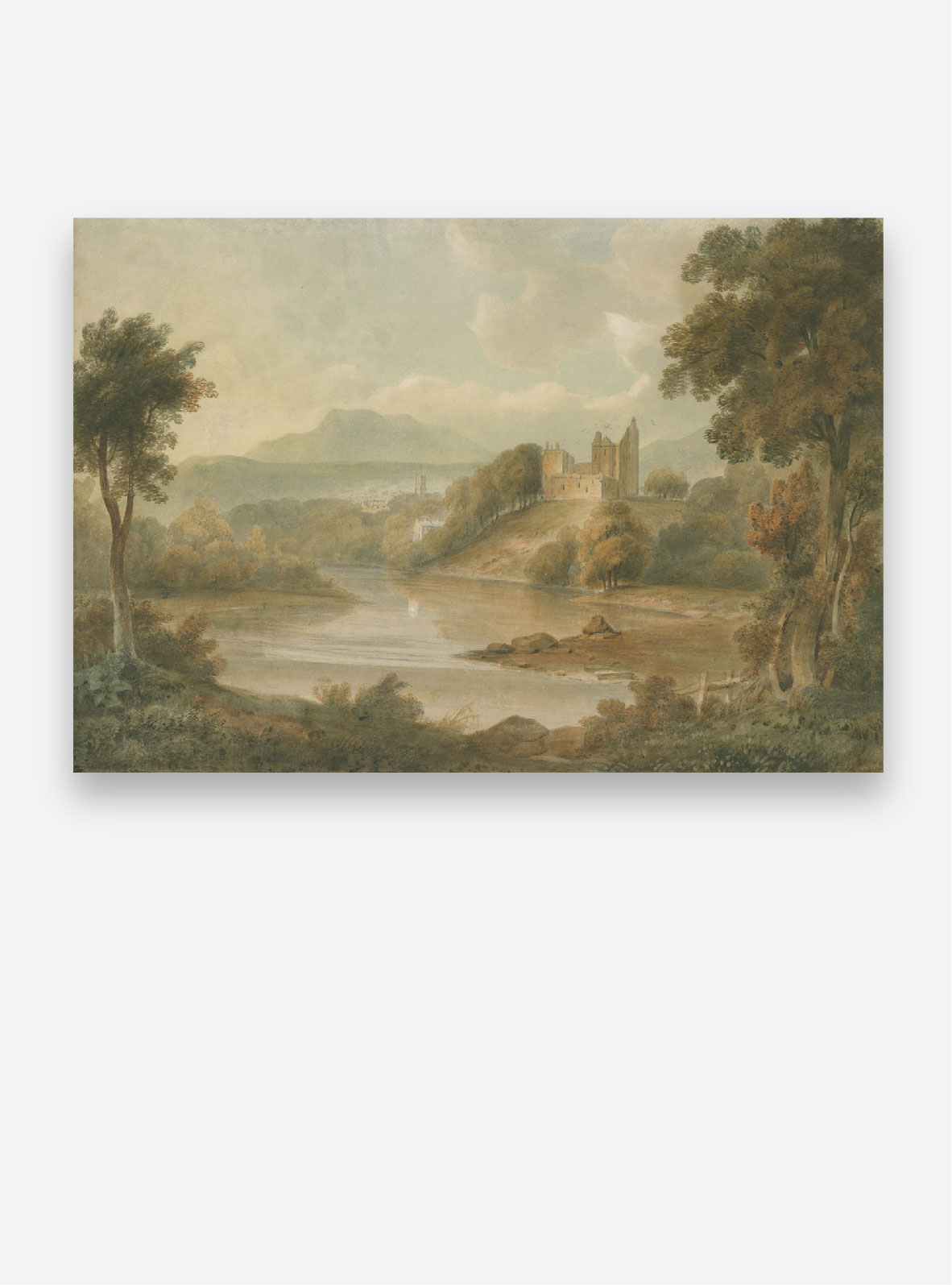 Doune Castle and the River Teith
Our large scale reprint of an original 19th century watercolour of mellow tones, showing Doune Castle in Scotland set in a romantic landscape along the banks of the River Teith. The artist has clearly been influenced by the sketches and colour studies William Turner brought back from his Scotland Tours.
Framed size: H: 113.5 cm x W: 161.5 cm
Fine Art Print with high quality framing (oak, maple, walnut and denim black).